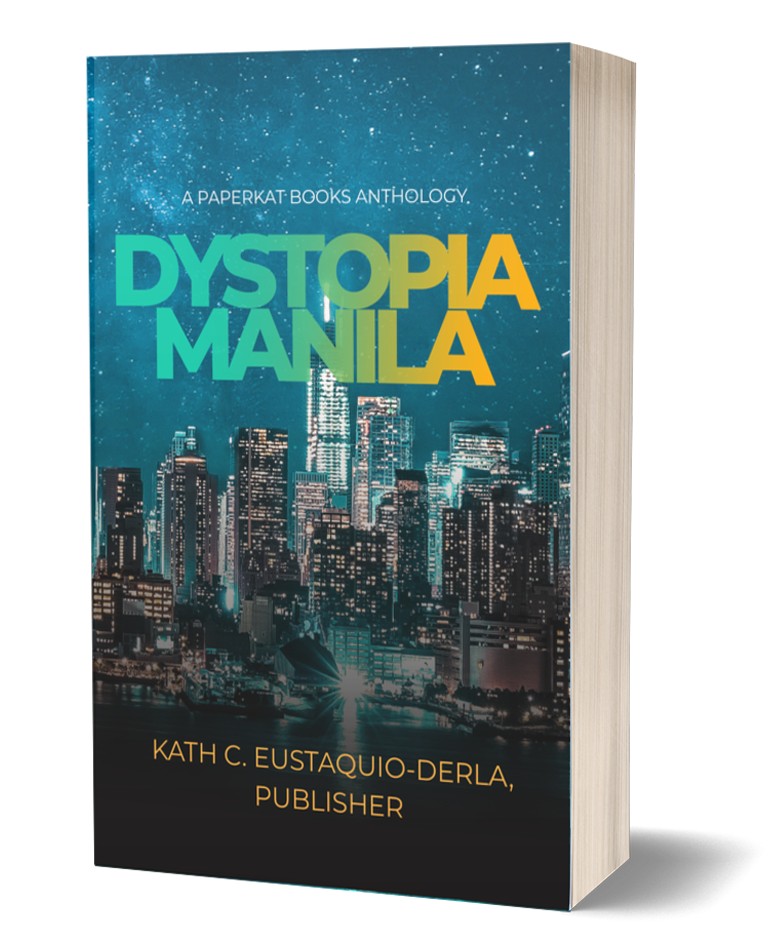 In an era when the worsening climate change crisis was not addressed, will humanity survive the wrath of nature?
Following the huge success of Pasko Na Naman ebooks in 2021, we bring you the first PaperKat Books anthology this 2022 jampacked with mind-blowing science, a futuristic Manila, calamities (some manmade) that brought humans to the brink of extinction, and glimpses of a possible, not-so-distant tomorrow.
Experience a different Metro Manila set in a dystopian future inside these pages! We are proud to present Dystopia Manila, a collection of one-shot stories written by a very talented group of Filipino authors who are ahead of their time (pun intended).