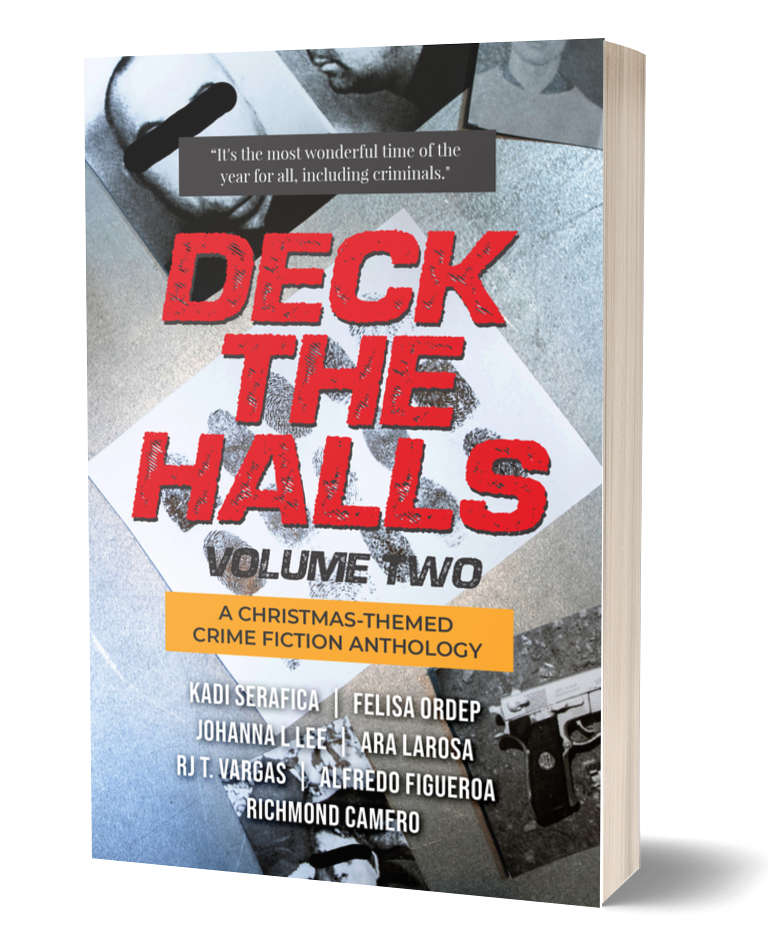 Deck the Halls: Volume Two
We made a list, checked it twice, and discovered some of the most promising Filipino crime fiction authors in our circles.
A burglar with a heart; a crime-solving bunch of neighborhood "Marites-es"; a murder de aguinaldo; bitchy bosses getting abducted and/or murdered during Christmas parties; espiritistas solving cases that have gone cold; a stealth operation on Christmas Eve; and more…
Following the huge success of Pasko Na Naman in 2021 and Dystopia Manila in 2022, we bring you Deck The Halls – a collection of one-shot crime fiction stories with a holiday (wicked) twist!
Experience a different kind of "chill" in the air and discover some of the most promising crime fiction authors on our "naughty list"—making their debut this December 2022 with Yuletide-themed crime fiction stories that will keep you up until Christmas morning.