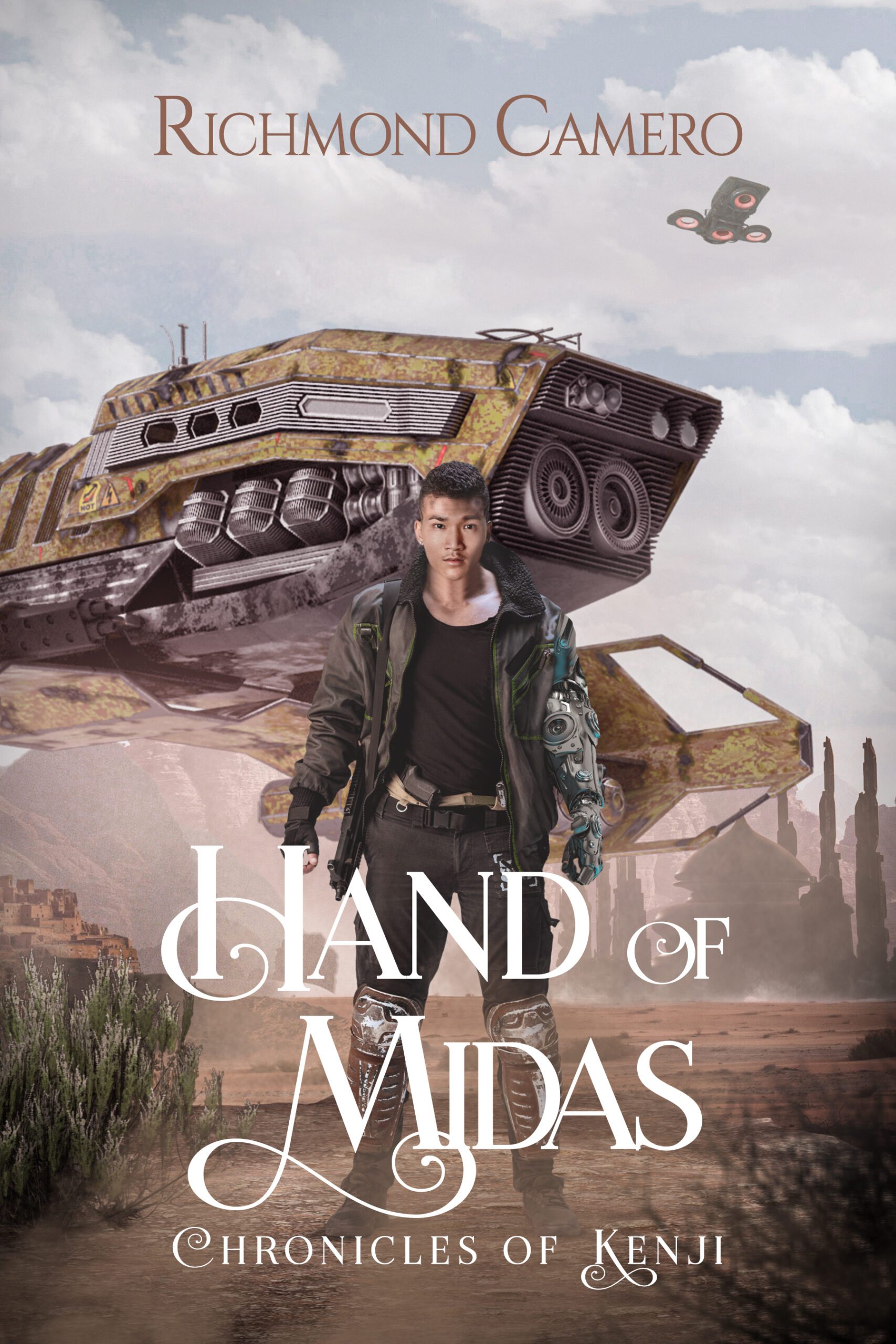 Chronicles of Kenji 1: Hand of Midas
A mercenary. A mission. A decision that may change his life forever.
Kenji Kawasaki is a renowned Hand in a group of mercenaries called Midas Guild. After returning from a mission slaying the Diger Dragon, he discovers another task is waiting for him. A mission that may shake the stability of their country, Vesper.
The life of a Hand of Midas is dictated by his contracts. With this new mission, not only is his reputation as one of the best Hands of Midas at stake, but his life may also be in danger.
A choice between two evils: will Kenji be the catalyst of chaos in Vesper, or will he betray his Guild?
The Hand of Midas is the first book of the Chronicles of Kenji trilogy. If you liked The Mandalorian and fast-paced stories in a sprawling world filled with diverse characters, you'll love Richmond Camero's brand new sci-fi adventure.
Get the book and join the Midas Guild now!